Things to Consider When Moving off UNCW Campus:
Are you ready to take the next step in your college experience and move off-campus? Here are a few important questions to think about before you decide to move. We'll also outline some great neighborhoods that are popular choices to rent or to buy.
Is it better to live on or off-campus?
Well, it depends. Everyone's preferred living experience is different and it's difficult to propose a one-fits-all answer here. Some enjoy the structured approach to living on campus, with added safety features such as desk receptionists and ID entry. Also, living with a lot of other college students nearby can create a sense of community in which it's easy to make friends or meet to study. On the other hand, living off-campus allows a new sense of freedom and individuality that you can't find in the confines of campus. In the end, it comes down to how much you value certain factors in creating your ideal college experience.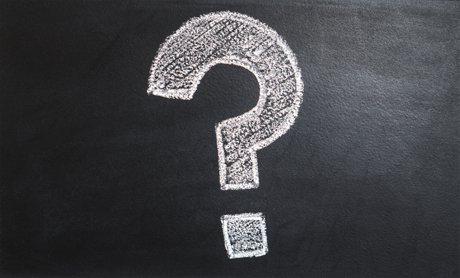 First, what is the cost to live on campus?
2019-2020 Housing Rates at UNCW range from $2,867 to $3,440 a semester for traditional co-ed residence halls. The university also offers on-campus Seahawk Apartments. These can be in the form of four, six, or eight-bedroom suites in The Crossing. The cost per semester to stay in The Crossing is $3,914. There are also two, three, and four-bedroom suites in The Landing and The Village that cost $3,952 a semester. If you live on campus also expect an estimated food cost of $4,026 a year. Depending on where you're assigned to live, you're likely to spend somewhere between $6,900 and $8,000 a semester to live on campus - averaging almost $1,500 a month!
Is it cheaper to live off-campus?
Yes, it can be cheaper when you consider your room and board (meal plan) cost. This also ultimately boils down to what housing option you choose off-campus. There are very affordable housing options that can cost less than on campus, as well as more expensive ones. The greatest advantage of living off-campus is the opportunity to find housing that best suits your personal needs and budget. Another huge benefit is having roommates to help offset your housing costs. Finding a Roommate to rent a room from you is fairly easy. Working with a skilled Real Estate Agent can help you find the perfect condo, house, or townhouse for your situation.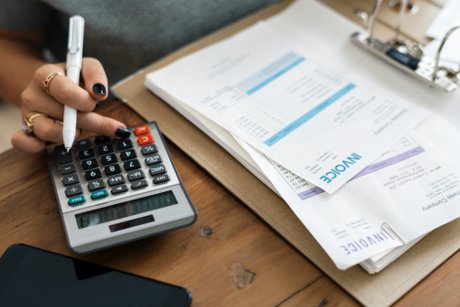 What is The 1-Mile Radius Rule for living off-campus at UNCW?
Parking pass and The 1-Mile Radius Rule.
If you live off-campus within a 1-mile radius of UNCW, you are not eligible to purchase a campus parking pass. However, you can purchase a night and weekend pass that will allow you to park on campus during the weekends and between the hours of 4 pm and 7 am during the week. Students that live within the 1- mile radius tend to walk, skateboard, bike or use the Wave shuttle to get to campus. The wave shuttle is free for all UNCW students and generally comes every 20 minutes. All you need is your Student ID (One Card) and you're all set. WAVE Shuttle Schedule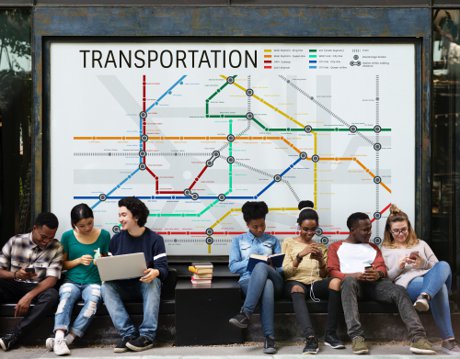 Pro's and Con's of living inside the 1-mile radius
The majority of people living here are other college students. This can be great for people wanting to remain immersed in college student culture. This allows having more freedom outside the confines of the campus, but still staying in a college-like atmosphere.
Parking Pass restrictions. Living close to campus is a great way to continue to feel connected to your university, however, The 1-Mile Radius Rule can be a hindrance to students who would prefer to drive themselves to and from campus.
Pro's and Con's of living Outside the 1-mile radius
Feeling disconnected from being so far from campus. This is a possible result. However, UNCW does a great job keeping the off-campus students involved and informed with what's happening on campus with their PERCH program. All off-campus students are signed up for the PERCH program automatically. More information about PERCH resources and events can be found on their website Click Here
Fewer college students and more "adult" neighbors. Being farther away from campus means there are fewer college students. If you want to be surrounded by other college students the majority of the time, this can be a disadvantage for you.
Nicer housing for the price. Location can have a huge effect on the pricing of housing. When the housing is closer to UNCW, they can charge more for housing that would usually go for a lot less in other areas. Being farther away means that you can get nicer housing at a reasonable rate.
Can choose what your sounding area is like. If you want to be closer to the beach or maybe downtown, you can achieve that when you branch out past the 1-mile radius.
Where do college students live when they move off-campus?
A lot of people chose to rent housing that is close to the university when first moving off-campus. This allows them to still feel close and connected to the campus while simultaneously increasing their independence and their freedom to choose a place that they like. Also, renting housing eliminates the responsibility of maintaining certain aspects of the home such as routine repairs and upkeep.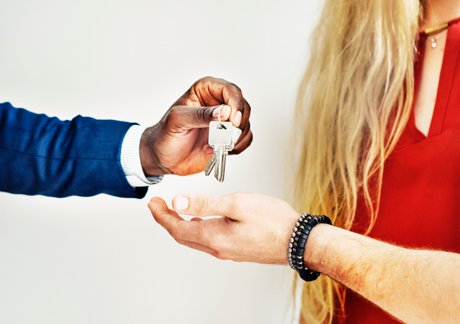 Some locations include
Lighthouse Apartments
Progress 910
Redpoint (Aspen Heights)
Clear Run Apartments
Does it make sense to buy off-campus housing?
Ok, so you considered renting off-campus housing but after running the numbers you realized it's still a fairly large expense. Maybe you have heard stories of people who purchased off-campus housing for their son or daughter, but you're unsure if it's worth the investment. So let's look at the advantages of buying off-campus housing.
Ability to spend less per year on housing.
Purchasing housing once again allows you to choose accommodations that fit your budget. When you own a condo, townhouse or house, it also opens up the opportunity to rent out the other rooms to help supplement the annual expenses of owning a property. Finding roommates is very easy. Here's a link for a listing board where you can post your roommate search, Click Here. Compared to what you would be spending to live on campus, purchasing an apartment, condo, townhouse, or even a stand-alone home might be the best financial decision.
The money is building equity in a property.
Instead of paying someone else's mortgage, you should consider the equity advantages of owning. With each monthly payment, some of your mortgage payment will go towards building equity in your property. Your home equity also increases as your property appreciates or improves due to renovations or increased demand in the neighborhood. The best part will be that the roommates will be making most of the mortgage payment while you are gaining equity! When you or your student is done with school, you could sell the house, townhouse, or condo or continue to keep it as a rental property.
You could have a tax write-off for the interest and property taxes.
Most homeowners qualify for a tax deduction on your home mortgage interest, regardless of whether its a house, condo, or townhouse. Taxpayers can deduct up to $4,000 annually for college tuition and related fees, but only if they are mandatory for attendance. At UNCW, students are not required to live on campus, so this deduction wouldn't apply to on-campus housing. If you choose to rent off-campus, you would not get a tax write-off. If you own the house, condo, or townhouse then a write-off is a possibility!
What are some popular UNCW housing options that parents buy?
Some locations include

Carleton Place has a pathway that connects it straight to the university's campus and is almost the same distance away from campus as the actual dorms. Carleton Place townhouses are popular among students because they are connected so easily to the campus and feel more spacious and homey than an apartment.

College Acres is a popular neighborhood with single-family houses. It's not in a homeowner association so there are no HOA rules or dues. Since it is a house, you'll have to keep the yard maintained.

Merestone is about 10-15 minutes from the UNCW campus. Merestone is under 1,000sqft 2 bedroom 2 bathroom townhouses on 1 floor and very popular with young professionals as well as senior citizens. The townhouses in Merestone for sale typically sell in just a few days!

Breezewood condos are near Merestone. These condos are 1500sqft so they are a lot bigger than Merestone. Breezewood is a 2 story condo community so you would have to decide if you want the bottom floor or the 2nd floor with the spacious vaulted ceiling.
How can I afford to buy a home instead of renting?
Kiddie condo is one great option for a child to purchase with their parent! It's a great way to start building credit in addition to building home equity! Kiddie condo mortgage is a provision of FHA Home Loans that allows family members to assist in the process of buying a home. Multiple family members can be listed together on the mortgage loan.
Lower down payment

Lower interest rate

Co-borrows can split the interest any way they choose.

Example: One can take 100% and the other can take zero or any other combination.
Buying a condo, townhouse, or house is a lot easier than many thinks! If you are going to pay over $1,000 a month for room and board in college, you may find that owning is going to be a smarter decision and a lot more affordable! A great Real Estate Agent can help you find a place that you or your college student will love and that will make a great investment. Plus keep in mind that having a roommate or two will cover the majority of the cost!
I want to search for a place. What should I do now?
The first step is to call a Real Estate Agent. A great Real Estate Agent will start a search for you based on how close you want to live to the campus. Your Agent will also make recommendations on local lenders that are experienced with loans for students and parents.
For Tips on How to Pick an Agent:

Here's a link to an article on How to Pick a Top Selling Agent as Your Real Estate Agent. It will give you things to think about so you're next purchase or sale is a smooth experience.
Want to know what your home is worth? Click Here for an Instant Home Value Report.
Search for Homes by Location

| Location Description | Search Type |
| --- | --- |
| | |
| | |
| | |
| | |
| Homes for Sale in Leland | |
| | |
| | |